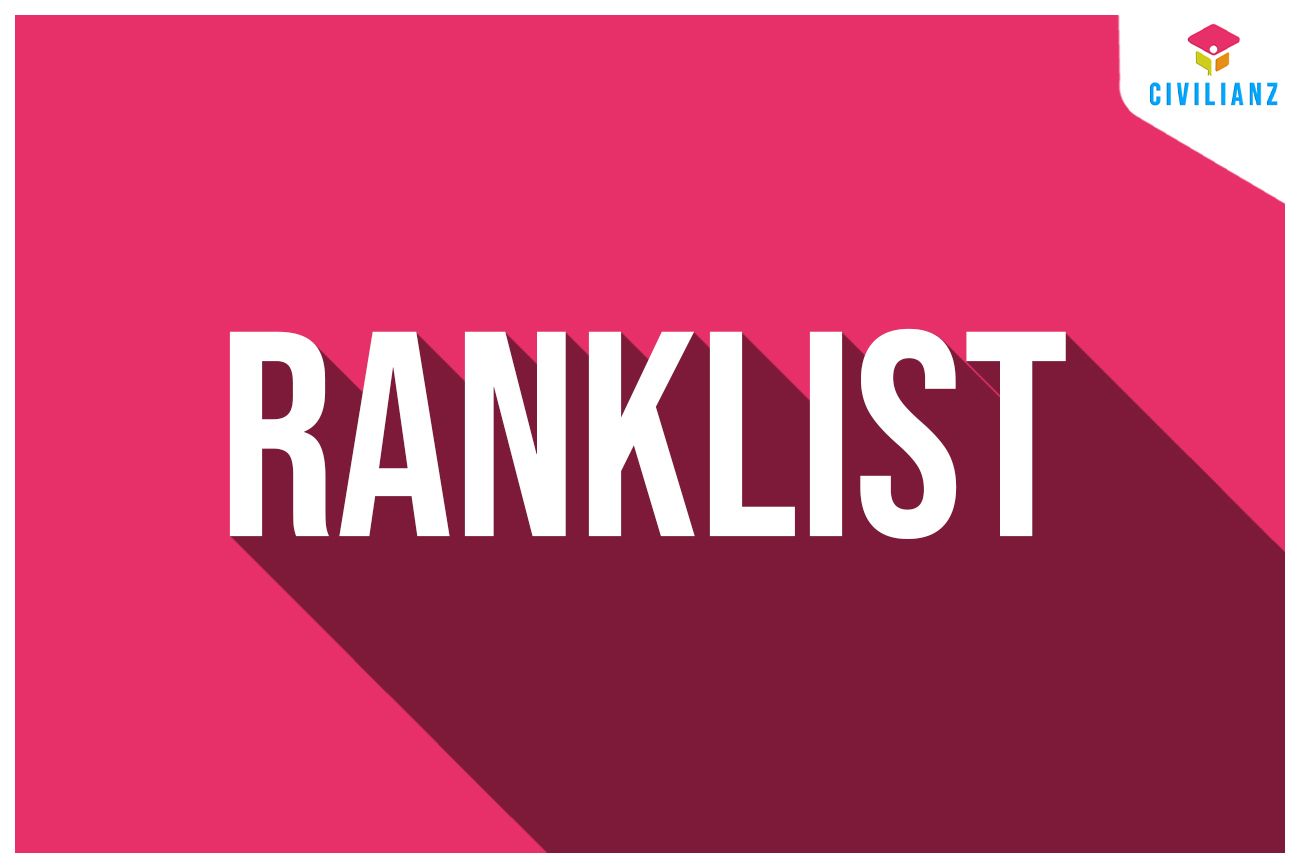 KERALA DEVASWOM BOARD – AE CIVIL RANK LIST OUT!!!
Cat. No: 40/2020
Department: Kerala Devaswom Board
Date of Examination: 05/09/2021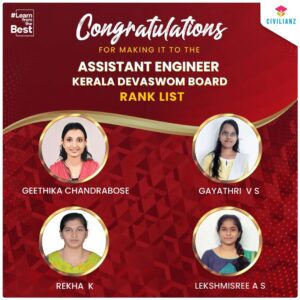 The following is the Select List containing the names of candidates for the post of ASSISTANT
ENGINEER(CIVIL) on Rs 39500-83000 in GURUVAYOOR DEVASWOM (Category No: 40/2020) found suitable on the basis of the OMR test held on 05/09/2021 and Interview that followed. This Select List is brought into force with effect from 20/12/2021.
The Select List is brought into force with effect from 20/12/2021 The Select List will be in force till the publication of a new Select List after the expiry of a minimum period of one year or till the expiry of three years whichever is earlier. Candidate will be advised for appointment in accordance with the rules and orders regarding reservation and rotation as amended from time to time, if applicable, against vacancies reported to the Board during the pendency of this list. As the advice for appointment depends on the occurrence of vacancies, there is no guarantee that all candidates included in the list will secure appointment. The candidates remaining in the list at the time of cancellation will have no claim at all for appointment on the basis of the inclusion of their names in the list.
KERALA DEVASWOM BOARD – AE CIVIL RANK LIST OUT!!!
🎓🎓 Get Set Go for PCB
Civilianz offers a special intensive coaching on Fundamentals of Chemical Engineering for cracking upcoming ✒️✒️ PCB Assistant Engineer Exam
📌📌 Features of the Course
👉🏼 Live/Recorded classes of Fundamentals of Chemical Engineering
👉🏼 Concepts are elaborated in most simple manner
👉🏼 It makes easy for a Non Chemical Student to study the hard nuts of Chemical Engineering with ease
👉🏼 Contents covered from the tentative syllabus prepared by Team of Civilianz
👉🏼 Crafted by the best faculty team of Chemical Engineering tutors in competitive exams
⏳ Duration : 6 Months
Features 👇🏼
❇️ Topic-wise Live/Recorded Classes
❇️ Assessment test for each lecture
❇️ Students can avail onboard support from our faculty mentors
❇️ Discussion panel support for doubt clearance
❇️ Free access to PCB AE Test series
We often say learn from the best. We mean it and we prove it, its upto you to choose wisely
Call us for details:
📲 9497498415
📲 9383450415
🎓 Are you ready to take a Skill Test??
Are you ready to check how much you already know? Why waiting? Take a skill test and assess your knowledge in technical subjects!
New skill tests everyday
Only on CivilApp 📌
Absolutely Free for all🎉
For more details visit CivilApp.
Download CivilApp👇🏼
Andriod
iOS
Web
#learnfromthebest
#beawinner