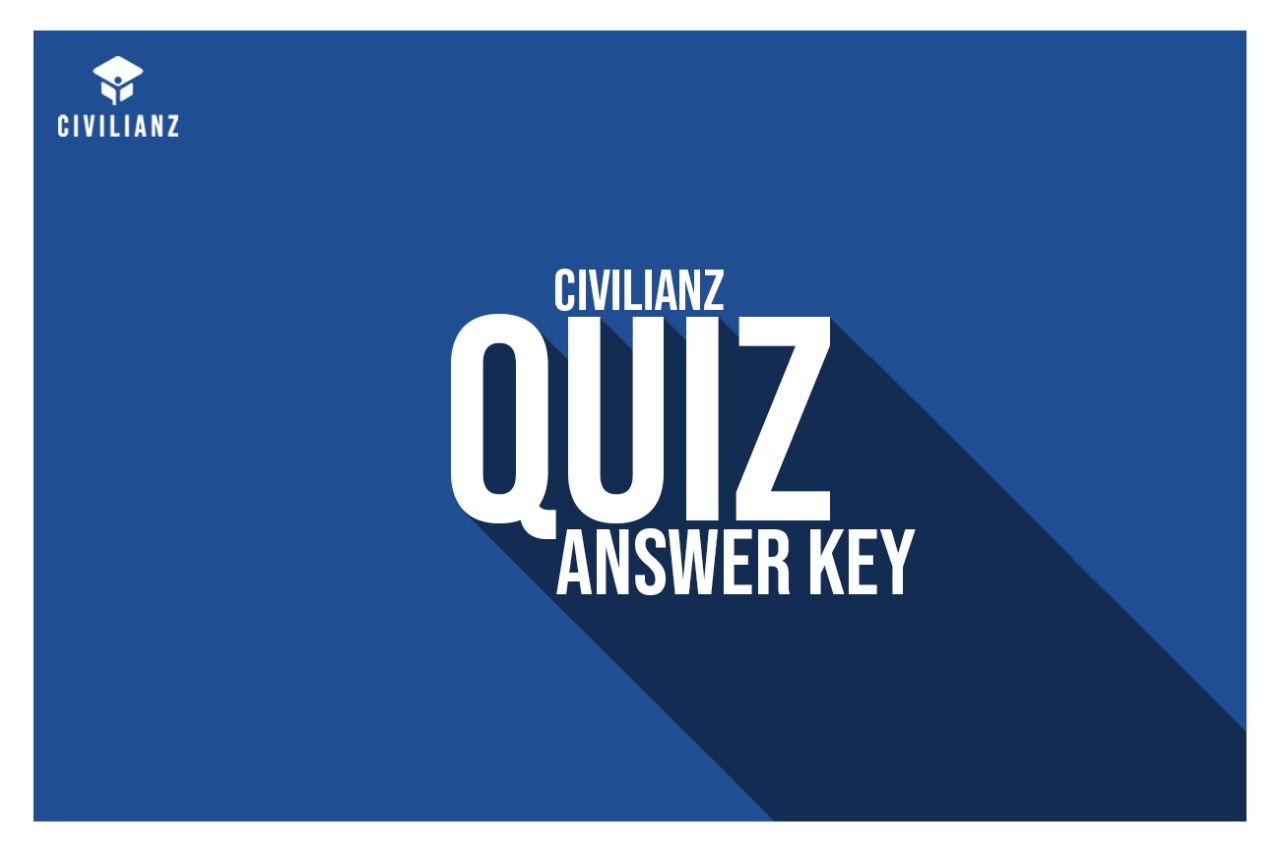 CIVILIANZ QUIZ 408 ANSWER KEY SUBJECT: IRRIGATION ENGINEERING
DOWNLOAD
Civilianz is conducting quizzes thrice a week (Tuesday, Thursday and Saturday) at 7:30 pm
🎓 Are you ready to take a Skill Test??
Are you ready to check how much you already know? Why waiting? Take a skill test and assess your knowledge in technical subjects!
New skill tests everyday
Only on CivilApp 📌
Absolutely Free for all🎉
For more details visit CivilApp.
Download CivilApp👇🏼
Andriod
iOS
Web
1. Previous year question with detailed solution – For Diploma/ITI PSU level exams
Its first edition being the Best Seller – PSU Recruitment exams category in Amazon.
This book features:
👉🏻 25 previous year question papers with its detailed solutions
👉🏻 Detailed syllabus of various Overseer level exams
👉🏻 Comprehensive solutions
Purchase now
Civilianz store
Amazon
Flipkart
2. A Quick Reference for Civil Engg Assistant Engineer & Overseer Exams
The Civilianz Quick Reference Guide is the most comprehensive resource material that will help Civil engineers prepare for the Assistant Engineer exam and successfully secure a dream job.
The first edition being a market hit, proudly presenting the revised edition of The Civilianz Quick Reference Guide for Assistant Engineer and Overseer Level Exams.
This book features👇🏻
👉🏻 Subject wise coverage of syllabus
👉🏻 Key points and rank scorer questions
👉🏻 Easy and quick reference pattern
This book will be a sure shot for all the Assistant Engineer exam aspirants and will help your final lap preparation of Assistant Engineer Exam.
Purchase now
Civilianz store
Amazon
Flipkart