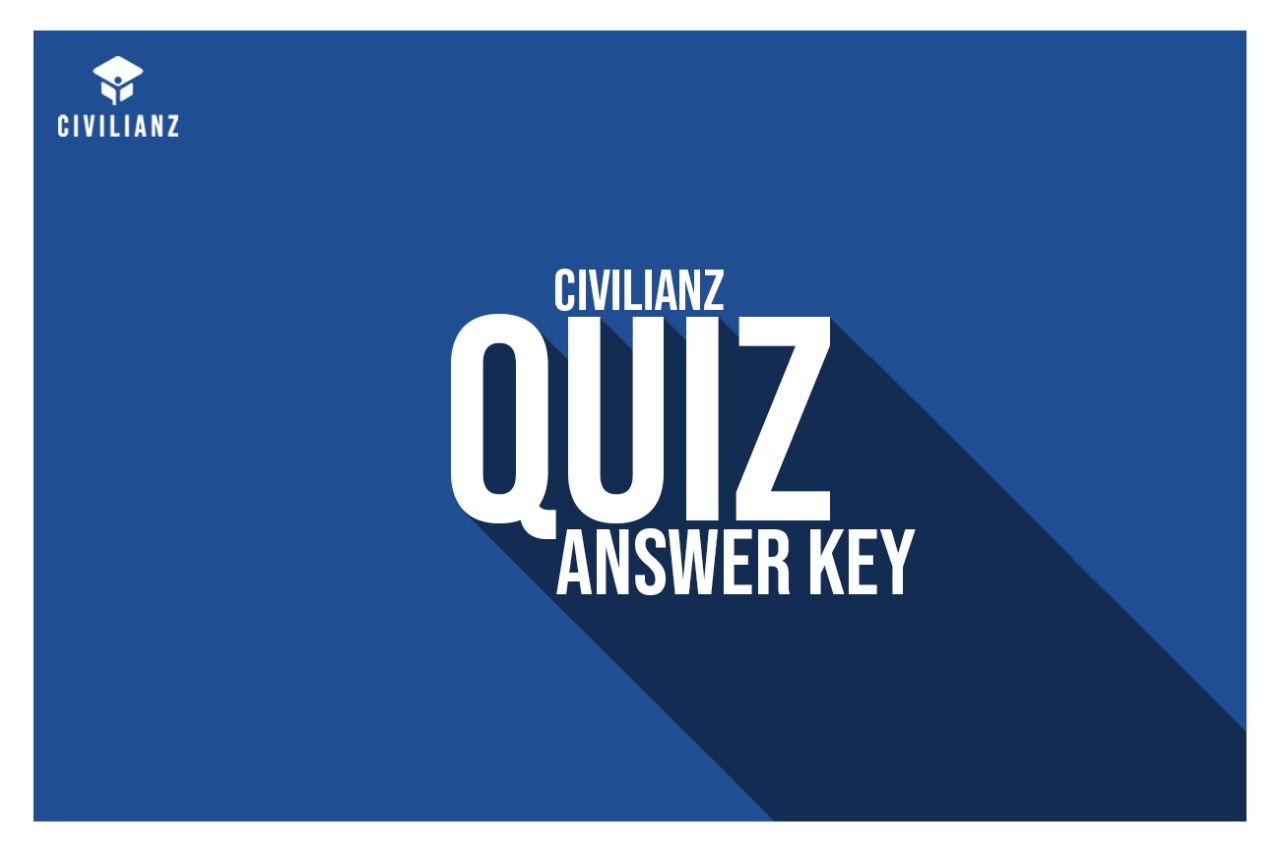 CIVILIANZ QUIZ 426  ANSWER KEY SUBJECT: SURVEYING
DOWNLOAD
Civilianz is conducting quizzes thrice a week (Tuesday, Thursday and Saturday) at 7:30 pm
🎓 Are you ready to take a Skill Test??
Are you ready to check how much you already know? Why waiting? Take a skill test and assess your knowledge in technical subjects!
New skill tests everyday
Only on CivilApp 📌
Absolutely Free for all🎉
For more details visit CivilApp.
Download CivilApp👇🏼
Andriod
iOS
Web
Types of compass
This video briefly describes the key points and types of compass under Surveying which will be frequently asked in Overseer, Assistant Engineer and Junior Engineer exams.
Are you Aiming for Success in GATE 2022?? Bet you are!!
The Best Faculty Team in Kerala is here for you at your service.
Our Online/ Direct batches commencing soon for GATE 2022 Civil.
✅ 500+ lecture hours
✅ Intensive study sessions
✅ Daily assessment tests
✅ Regular Model Tests
✅ Shortcut Memory Tips
✅ Comprehensive Test Series
✅ Motivational Sessions
✅ Personal Mentoring
If interested to know more details, kindly fill up the Google form provided below so that our team can contact you at the earliest.
REGISTER NOW
DEMO CLASSES
ENQUIRE NOW
Come, join and learn from the best!
For details:
📲 9497498415
📲 9383450415
📲 9497498416