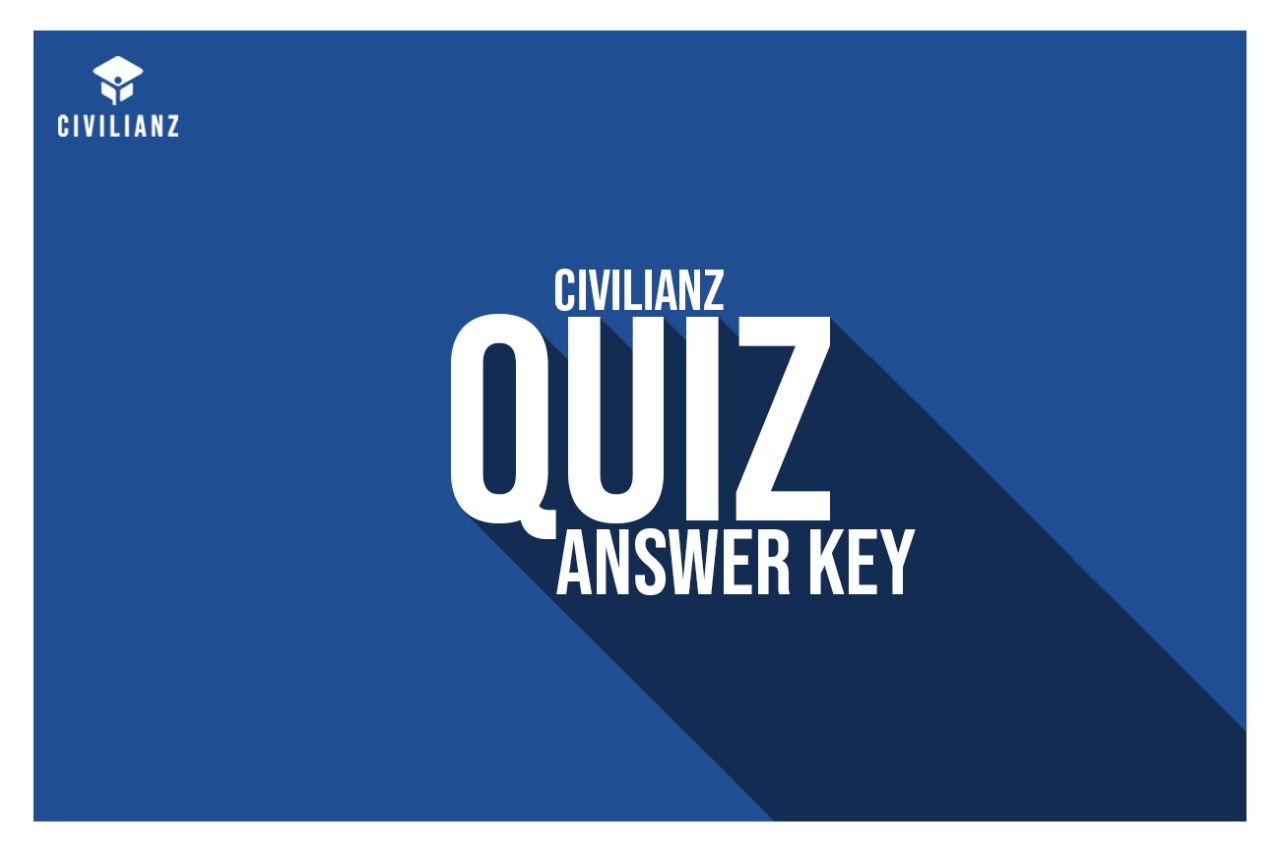 CIVILIANZ QUIZ 446 ANSWER KEY SUBJECT: MECHANICS OF SOLIDS
DOWNLOAD
Civilianz is conducting quizzes thrice a week (Tuesday, Thursday and Saturday) at 7:30 pm
🎓 Are you ready to take a Skill Test??
Are you ready to check how much you already know? Why waiting? Take a skill test and assess your knowledge in technical subjects!
New skill tests everyday
Only on CivilApp 📌
Absolutely Free for all🎉
For more details visit CivilApp.
Download CivilApp👇🏼
Andriod
iOS
Web
This short video explains easy method to remember a hard nut to crack- Slope and deflection values in Cantilever beam subjected to various loading conditions.
As it is a common question asked in different Civil engineering competitive exams like Assistant Engineer, Junior Engineer, Overseer etc.,this video precisely let you know how easy it is to remember different slope and deflection values of cantilever beam subjected to different loading conditions.
🎓 CIVILIANZ
🔥Again introducing our best in class Assistant Engineer Standard Bundle🔥
Join now for deftly cracking upcoming Assistant Engineer exams with Kerala's No 1 PSC coaching centre.
Streamed directly from the studio of Civilianz, bringing you the best classes at your fingertips!
Highlights
▶️Daily Live Interactive Sessions
▶️ Classes by Best faculty team
▶️ Intensive study plan
▶️Unlimited streaming of recorded sessions within the course period
▶️Comprehensive coverage of kerala psc civil AE and overseer syllabus
▶️Highly trained and dedicated faculty team in Kerala
▶️Free Assistant Engineer Test series
▶️Daily Assessment tests
▶️Handwritten notes as E-book
▶️Onboard support and doubt clearance from the faculty
▶️ Result oriented study circle
▶️ Shortcut memory tips
▶️ Guidance from rank holders
And here is another bonus you are getting the recorded version of our latest OVERSEER COURSE + Mechanical Engg portions absolutely Free of cost
Course duration – 1 year
PURCHASE NOW
ENQUIRE NOW
We often say learn from the best. We mean it and we prove it, its upto you to choose wisely
Call us for details:
📲 9497498415
📲 9383450415
#learnfromthebest