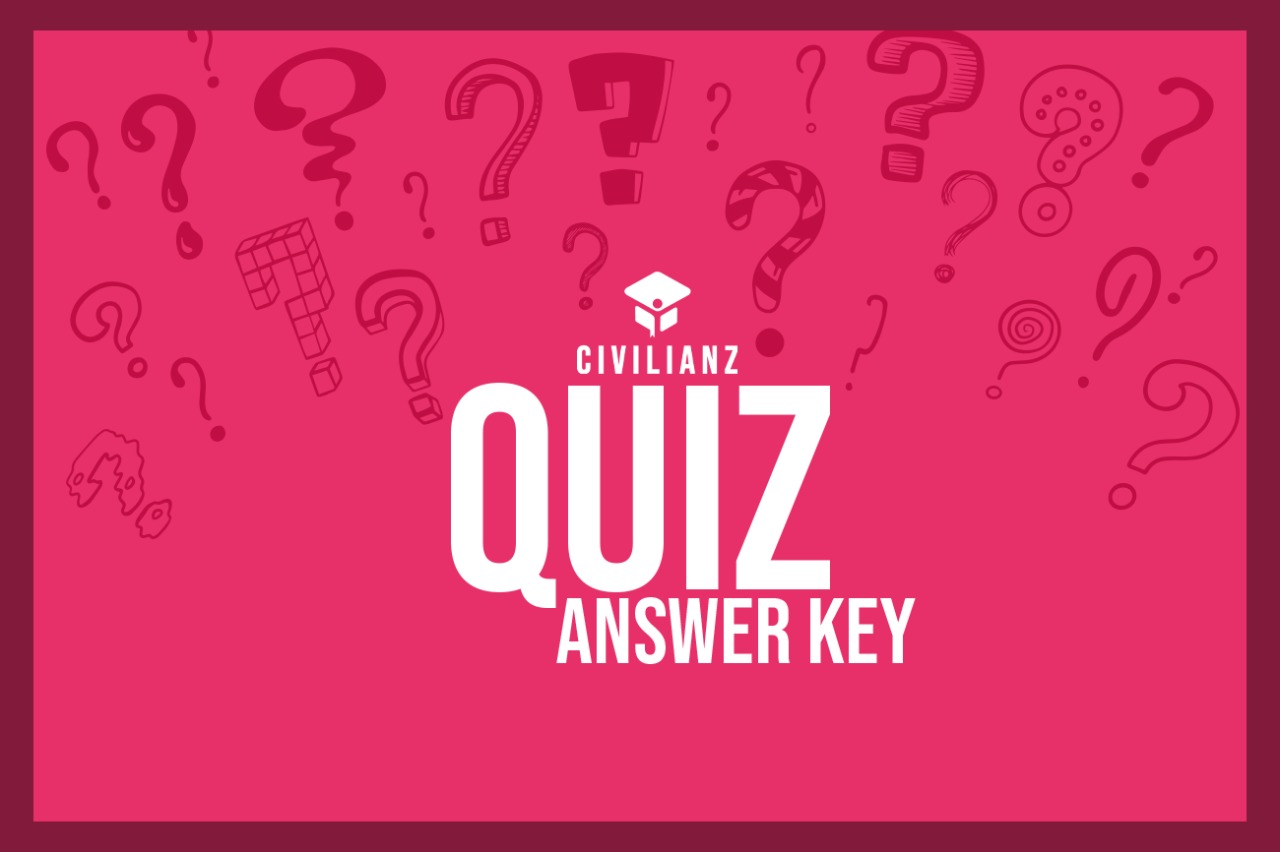 CIVILIANZ QUIZ 674 ANSWER KEY SUBJECT: GEOTECHNICAL ENGINEERING
Civilianz is conducting quizzes thrice a week (Tuesday, Thursday and Saturday) at 7:30 pm
🎓 Are you ready to take a Skill Test??
Are you ready to check how much you already know?
Why waiting?
Take a skill test and assess your knowledge in technical subjects!
Only on CivilApp 📌
Absolutely Free for all🎉
For more details visit CivilApp.
Download CivilApp
👇🏼 Andriod
---
Chasing a prosperous career in Civil Engineering?👷🏽‍♂️
Looking forward to a secure top spot in Civil Engineering competitive exams?👩🏼‍🎓
CIVILIANZ The most successful institute in Kerala for Civil Engineering Competitive exams📚 is commencing Direct AE Batch 🤩 at Thiruvananthapuram
This Batch is curated for moulding the students to score high in all the Technical Level exams in Civil Engineering 🎖️
The Session also includes ONLINE PRE-RECORDED Classes for:
📌 Polytechnic Lecturer Part A portions
Other Striking Features of the Direct Classes are:
✅ Direct Contact classes
✅ Faculty support
✅ Talk with topper sessions
✅ Daily assessment tests
✅ Regular Model Tests
✅ Shortcut Memory Tips
✅ Motivational Sessions
✅ Personal Mentoring
✅ Active study circle
✅ Workout sessions with higher-level questions
Call us for details:
📲 9497498417
📲 9497498415
📲 9383450415
📲 9097550099
CIVILIANZ SOCIAL MEDIA PLATFORMS
Our Social media platforms are exclusively for Civil Engineering students, job candidates, teachers and all those who have a passion for Civil Engineering. You will get
Civil engineering quiz and rewards

Regular job notifications

Exam notifications

PDF notes

Study tips

Civil related discussion and all in this group.
JOIN OUR SOCIAL MEDIA PLATFORMS
#learnfromthebest