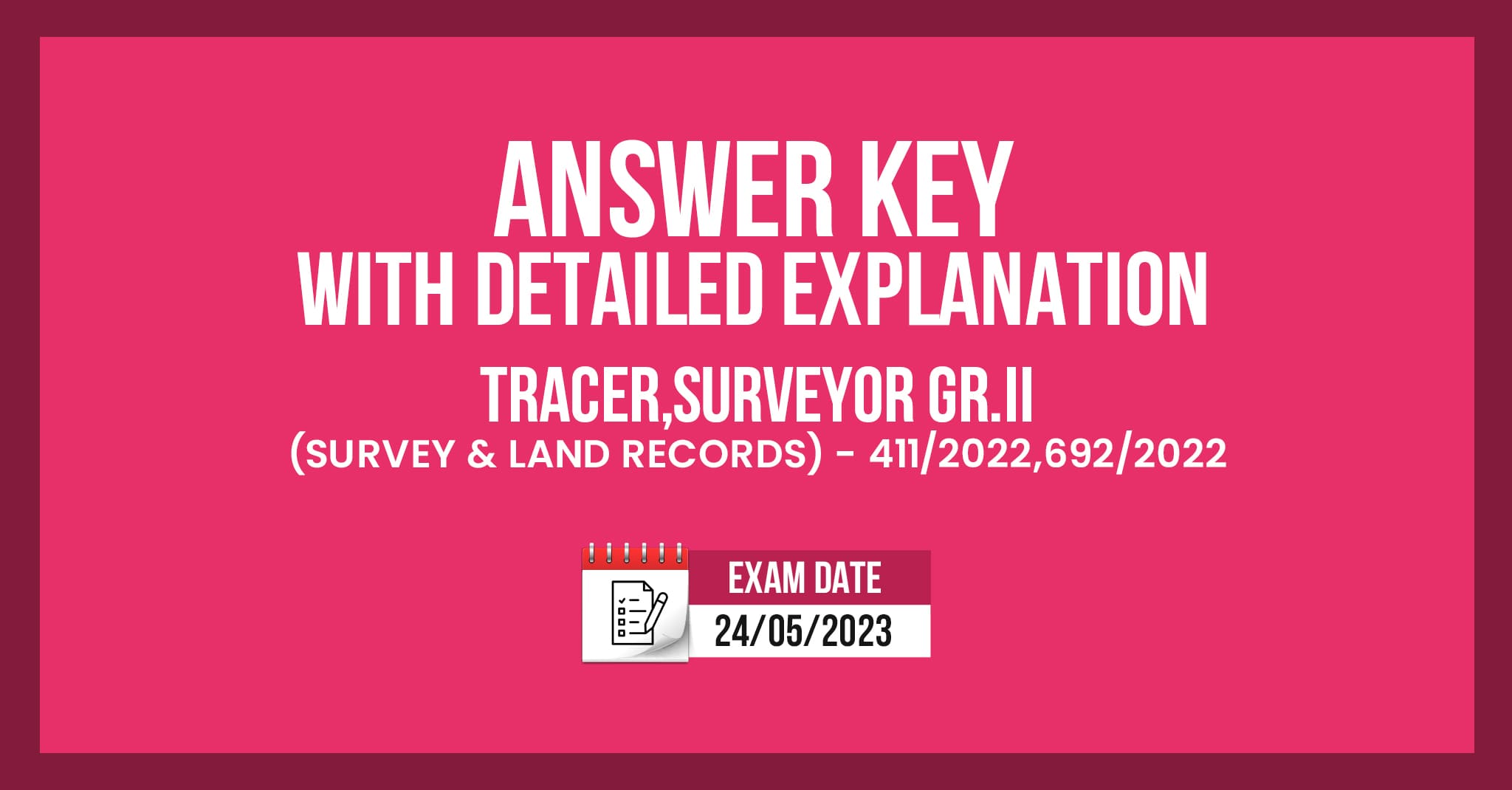 TRACER/SURVEYOR GRADE II DETAILED ANSWER KEY
Question Code: 43/2023
Date of Test: 24/05/2023
Cat No: 411/2022, 692/2022
Here is the link for downloading question paper solved with detailed solution. Detailed answers of corresponding questions are given under each questions.

DETAILED EXPLAINATION OF THE LIVE QUESTION PAPER DISCUSSION SESSION
Watch the streamed video of Question paper discussion of Surveyor Gr.2 / Tracer exam conducted by Kerala PSC on 24th May 2023.

TRACER/SURVEYOR GRADE II QUESTION PAPER,
---
Get Rank Booster Course for Assistant Engineer exam at 1200/- per month. 
Special offer available exclusively for Civilianz Previous students 🤩.
For more details, please contact 👇🏻
📱9383450415
📱9097550099
CIVILIANZ SOCIAL MEDIA PLATFORMS
Our Social media platforms are exclusively for Civil Engineering students, job candidates, teachers and all those who have a passion for Civil Engineering. You will get
Civil engineering quizzes and rewards

Regular job notifications

Exam notifications

PDF notes

Study tips

Civil related discussion and all in this group.
JOIN OUR SOCIAL MEDIA PLATFORMS
#learnfromthebest