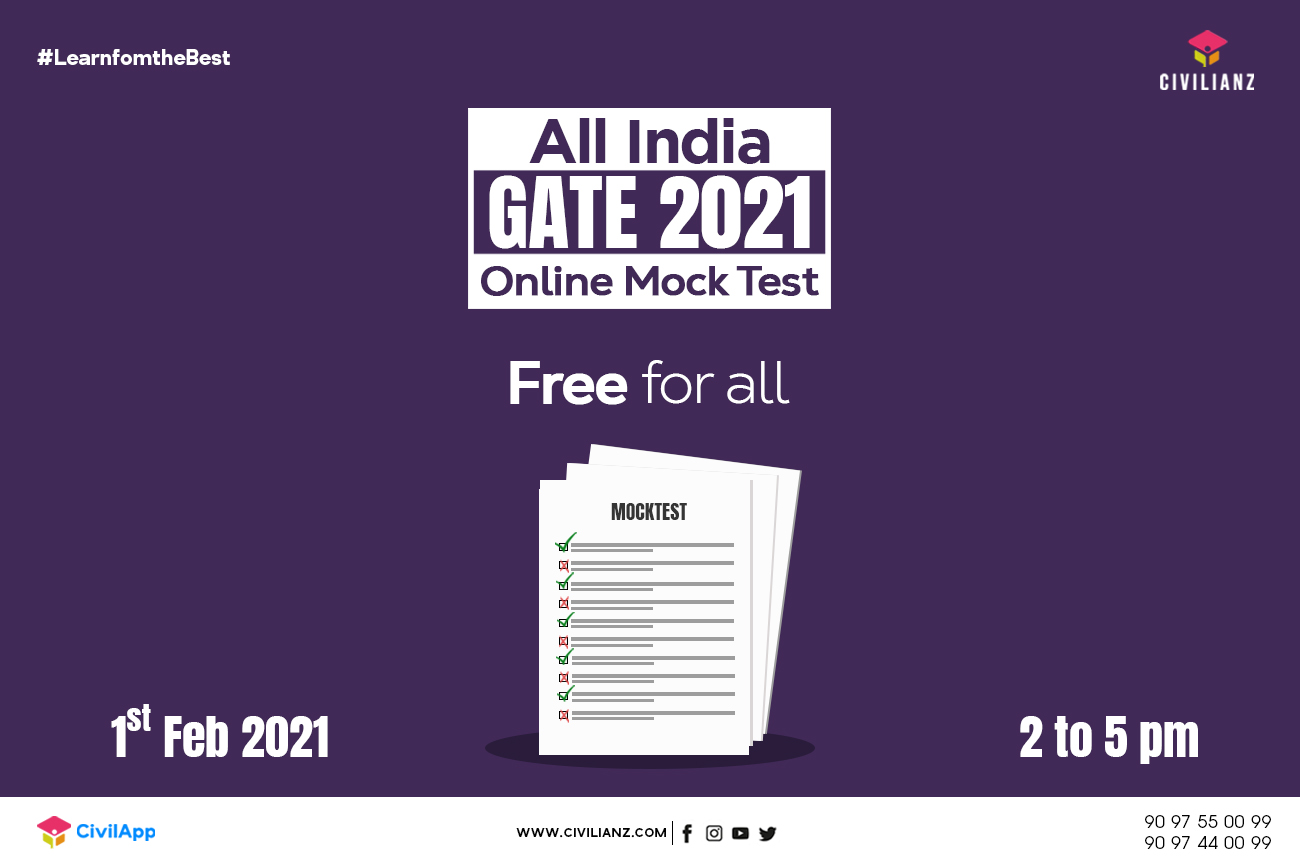 All India GATE 2021 Online Mock Test
Hey GATE Aspirants! We have got something big for you! 🎉
Here is a chance to analyse your preparation level, to understand your weak points and to boost your self confidence!
Civilianz presenting an All India Online Mock Test for GATE 2021 exclusively for all GATE aspirants!
On – 1st February 2021
Time – 02.00 PM to 05.00 PM
Through CivilApp 🎓
✅Conducted in the same pattern as that of GATE 2021 exam including revised pattern and syllabus.
Absolutely free for all🎉