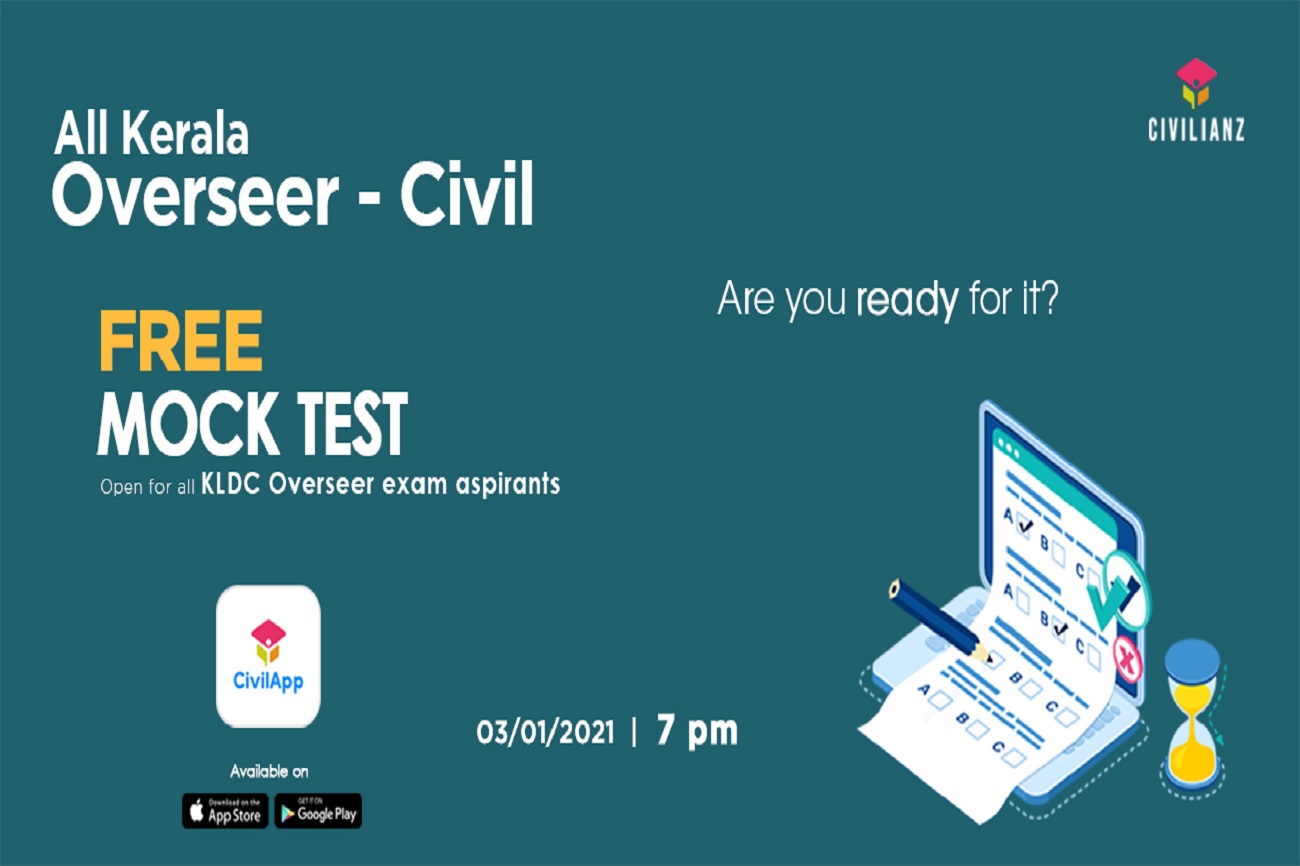 Civilianz All Kerala Overseer – Civil Free Mock Test for KLDC Exam
We are back with the biggest opportunity for upcoming KLDC Overseer Exam aspirants to understand your level, assess yourself and to improve further.
Civilianz presents All Kerala Overseer-Civil Free Mock Test for all KLDC Overseer Exam Aspirants.
Starting on 03/01/2021 Sunday at 07.00 PM
Through CivilApp
No. of questions – 100
Time – 75 minutes
Get ready & challenge yourself for the biggest battle and win amazing prizes.
Instructions to attend Model Test
1. Your model test will be conducted through CivilApp. The test will be given inside Overseer Mock test series Course as Test 1
2. Your answers will be accepted to our system only if you finally click on SUBMIT button. Otherwise your entries will be invalid.
3. Network errors, attending calls in between, getting out of the app etc will lead to error in the system and will eventually be disqualified.
4. Retakes will not be recorded.
5. The ranklist will be published after the exam. And the test will be published again after that.
All the best👍
Click here for attending mock test
# Refresh the app, before taking the quiz