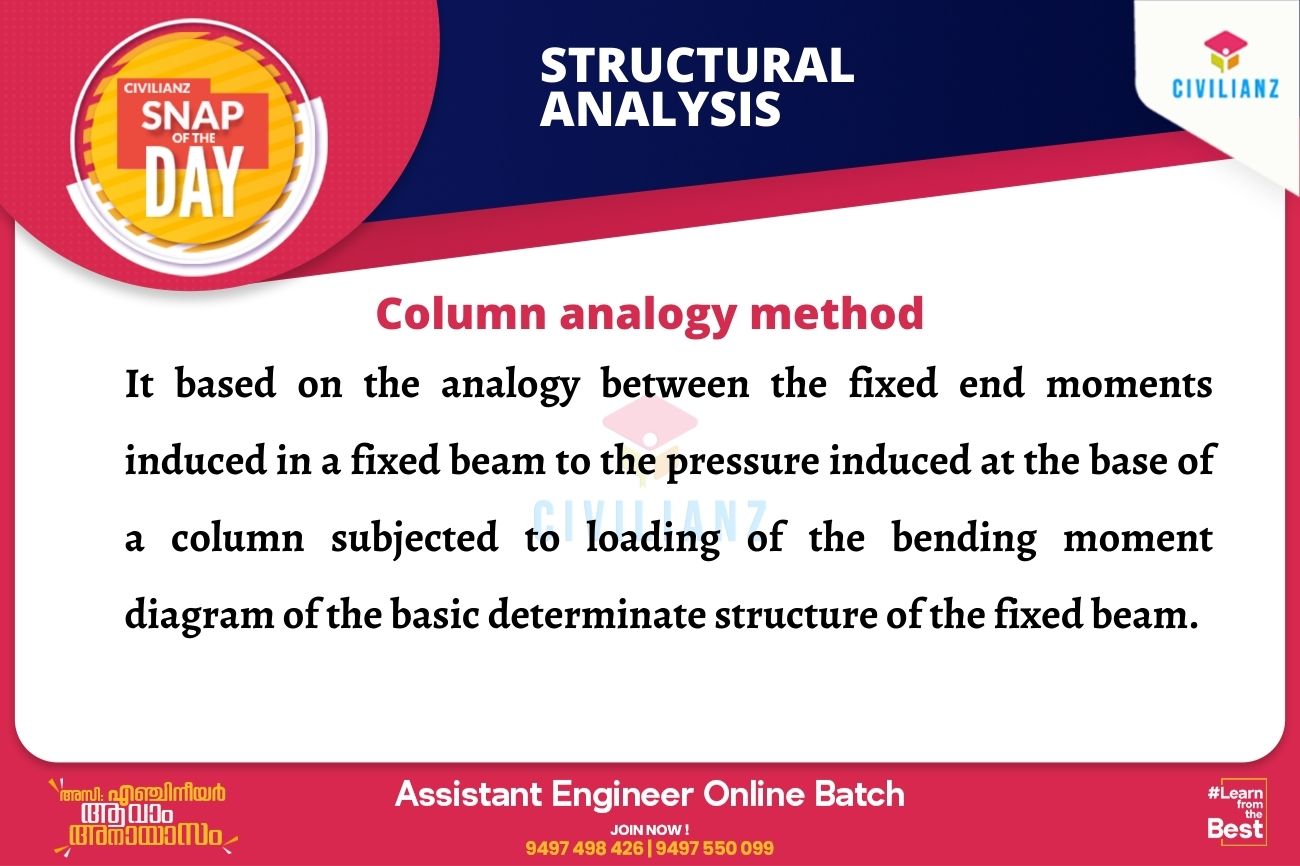 CIVIL SNAPS – STRUCTURAL ANALYSIS
Column analogy method
It based on the analogy between the fixed end moments induced in a fixed beam to the pressure induced at the base of a column subjected to loading of the bending moment diagram of the basic determinate structure of the fixed beam. Hence static indeterminacy up to which column analogy method can be used is three.
CIVIL SNAPS – STRUCTURAL ANALYSIS
The Race 🏃 is NOT over yet ❗
Success can only be achieved by running with the times.
Here it comes, OVERSEER STANDARD 2022 with Live and Recorded Live videos of all subjects for the upcoming Overseer Exams.
Course Highlights :
👉🏼 Live/ Recorded Live videos covered in Overseer syllabus
👉🏼 Daily Assessment tests
👉🏼 Weekly & Monthly Model Tests
👉🏼 Live Interactive Quiz
👉🏼 Overseer Test series
👉🏼 Faculty support
👉🏼 PYQ Discussions
This course will be a sure shot help for the upcoming exams like
Overseer Gr.I,II & III – LSGD, PWD/Irrigation, KWA, KLDB, KLDC etc.
⏳ Course duration – 1 year
Lets make every adverse situation into possible one with this intensive ONLINE COACHING from CIVILIANZ
PURCHASE NOW
Why waiting ⁉️
Reach us on
📱9497498415
📱9383450415
📱9097440099
📱9097550099
#learnfromthebest
#beawinner