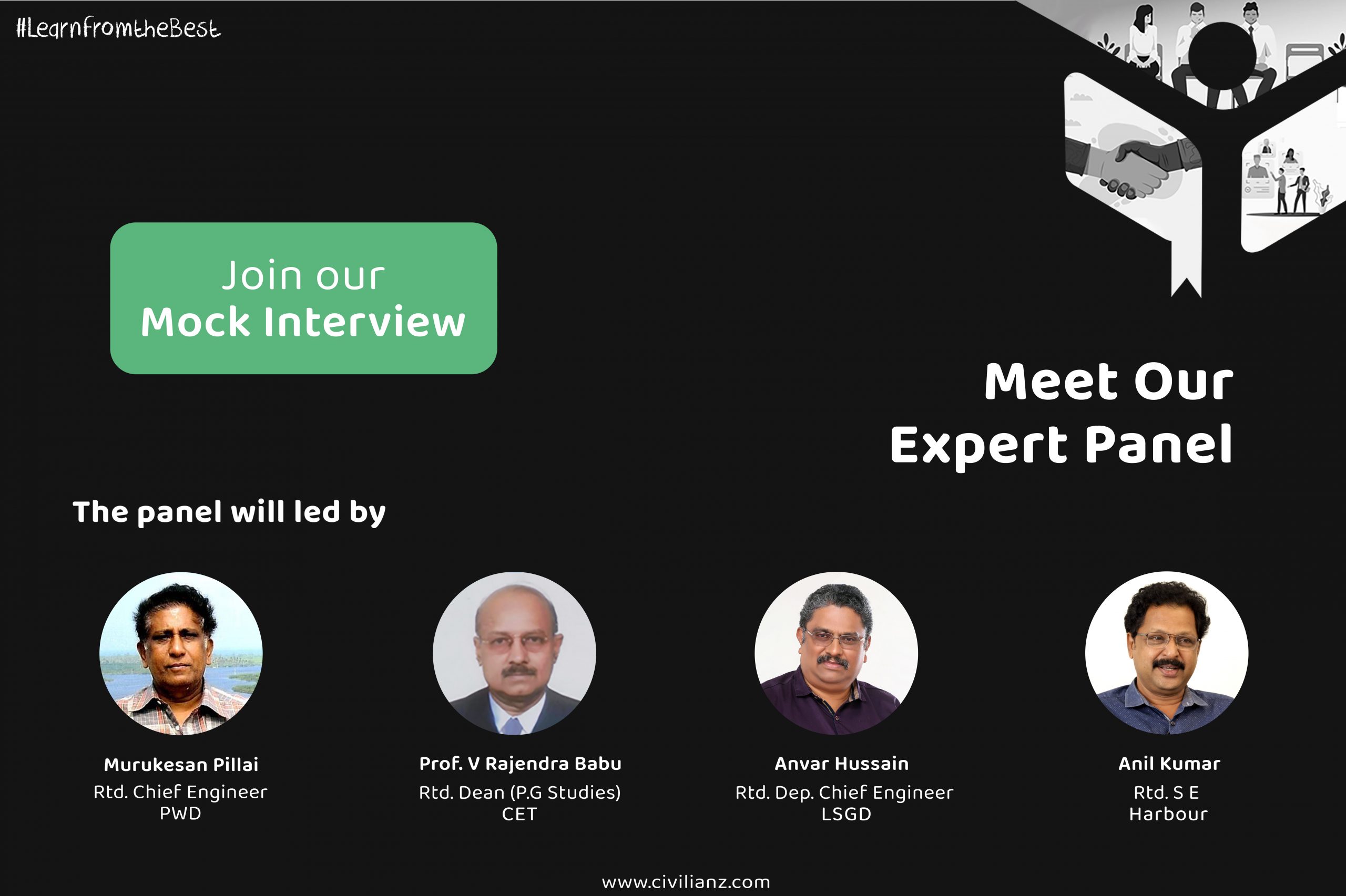 Civilianz PWD AE Mock Interview – Meet our panel members
Our expert team of panel members (Retd. Professionals) from various departments is ready here to give you the same experience as that of an actual interview.
Get the best guidance and break the stage fear by attending *Direct/Online Mock Interview session* for the post of Kerala
PWD
Assistant Engineer.
Our panel will be led by
1️⃣ Shri. Murukesan Pillai, Retd. Chief Engineer, PWD
2️⃣ Prof. V Rajendra Babu, Retd. Dean (PG Studies), CET
3️⃣ Shri. Anwar Hussain, Retd. Deputy Chief Engineer, LSGD
4️⃣ Shri. Anil Kumar, Retd. Superintending Engineer, Harbour Dept
Enroll the course before the limited admissions runs out!
Reach us on: 9497498415 | 9383450415
(Strict Covid Protocols will be followed)