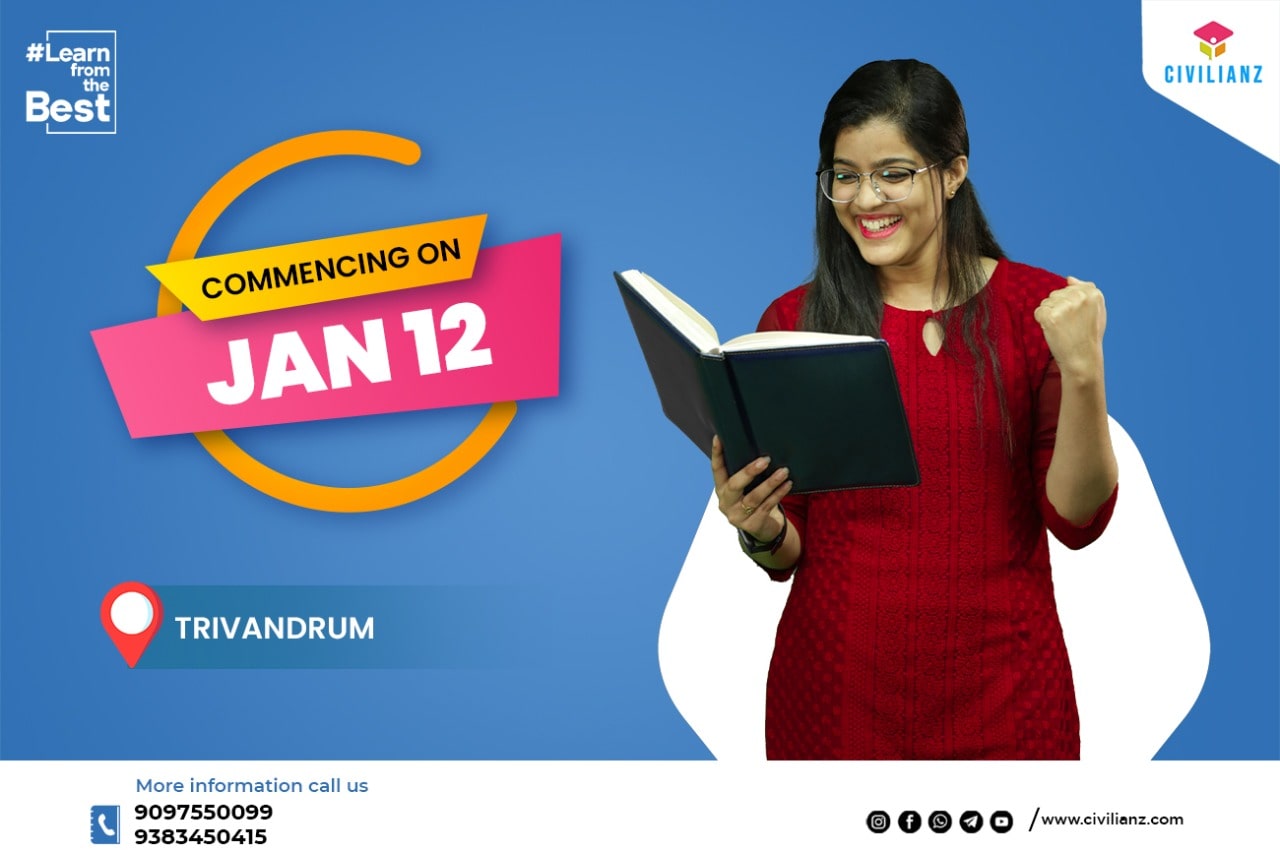 DIRECT BATCH FOR OVERSEER EXAMS
One long year into the Covid-19 pandemic has exacerbated the learning crisis. The Online classes, Google meets, Zoom calls, Google classrooms.
This is the new normal for students!! In such a plight, we are much elated to announce that CIVILIANZ!! The best Civil Engineering Coaching Centre in Kerala is about to rekindle our Overseer Direct classes at the Capital City.
Our Direct batch for Overseer exams are commencing on 12th January 2022. We are excited as much as you are to welcome our students back to our Classrooms!!

The features of our Direct classes include:
Direct interactive classes where the students get to interact with their faculties and mentors.
Classes by expert team of faculties which ensure quality teaching and learning. Classes are taught from the very basic level and we ensure that each and every student in the class is benefited
Daily assessment tests ensure that students come prepared with the topics taught in the last class. This is important to make sure that they work consistently for the exam.
Regular model tests are held to evaluate the preparation levels of each student. This will give an opportunity for self-analysis to the students and this also helps the faculties and mentors in providing extra care to the weak students.
As there is so much to learn and keep in mind, it is good to make use of shortcuts or small tips or codes for remembering certain things. Such tips will be shared in the classes.
Previous Question Paper Discussion Sessions
Why Direct Classes?
After a long break, students and teachers are equally excited about direct interactive classes. Some of the additional privileges in Direct classroom courses are:
Promotes collaborative learning
A good classroom environment helps and promotes collaborative learning. It stimulates a student's self-awareness. He/ She can understand how other students learn and also increase the effectiveness of their learning practices. This can modify and transform them into keen learners inside and beyond the classroom.
Develop organizational skills
Students will be more up to date in the classes. They will make sure their attendance in the class and also to be updated with the portions taught in the class.
As the faculty, will be summarizing the topics taught earlier in the class, and also will be asking questions and conducting daily tests, the students will always try to come prepared with the subjects taught.
Improve competitive skills
When in a classroom, students get to understand their pace and can compare with that of other students in the class. This can help and motivate them to work hard and push their own limits.
Improve problem solving skills and time management
A classroom environment will promote group studying and improve the problem solving skills of students as they come across different types of questions given by the faculties. This also improves their speed and accuracy in solving problems.
The direct classes improve the overall efficiency of learning and preparation.
Only Vaccinated students are allowed in the classes. As social distancing is a must, the number of seats is very much limited!!
Book your seat at the earliest and head start your preparations!!
Work smart with Civilianz!!
For more details and admissions,
CIVILIANZ SOCIAL MEDIA PLATFORMS
Our Social media platforms are excusively for Civil Engineering students, job candidates, teachers and all those who have passion for Civil Engineering. You will get
Civil engineering quizz and rewards

Regular job notifications

Exam notifications

PDF notes

Study tips

Civil related discussion and all in this group.
JOIN OUR SOCIAL MEDIA PLATFORMS
#learnfromthebest