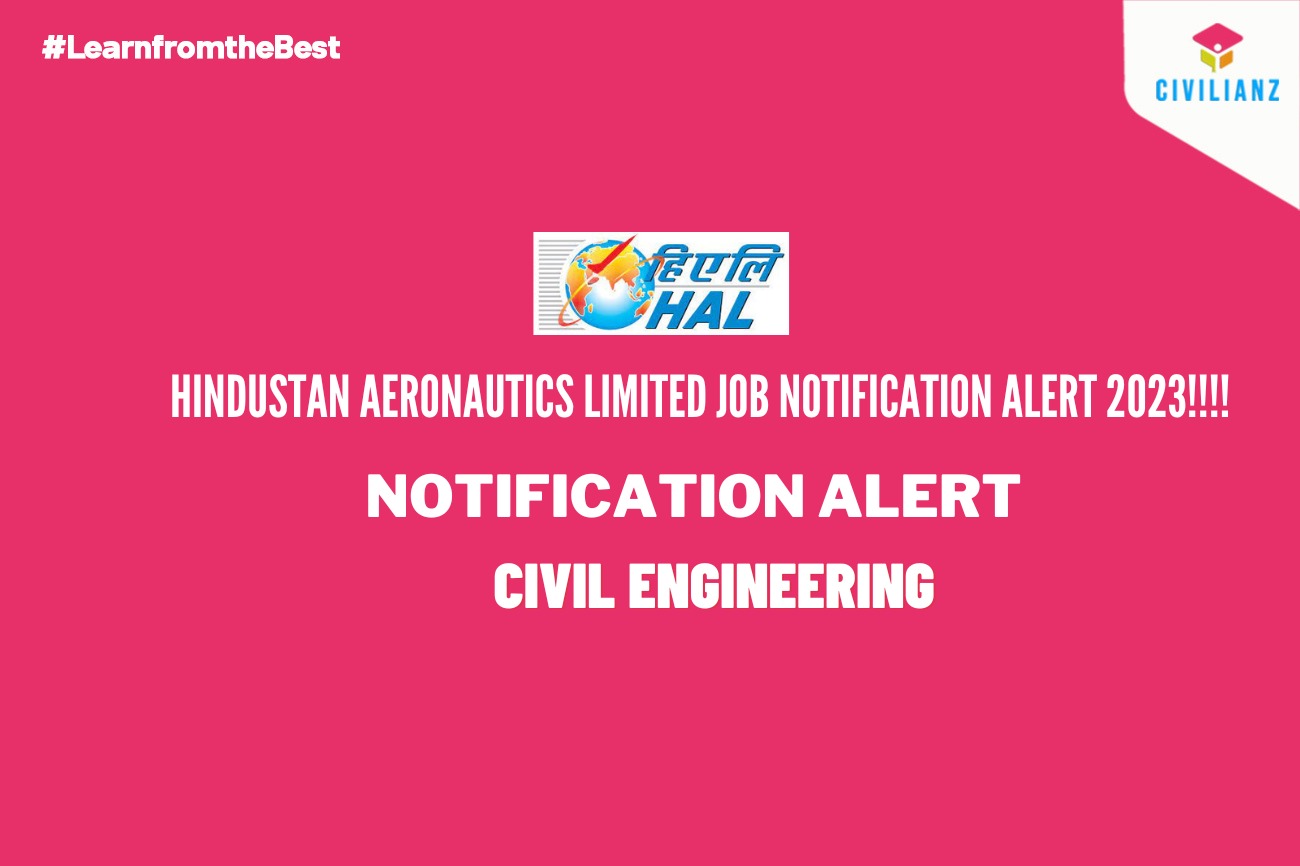 Name of the department

Hindustan Aeronautics Limited

Name of the Post

1. Graduate Apprentice




2. Diploma Apprentice

Vacancy

1. Graduate Apprentice – 10




2. Diploma Apprentice – 8

Application mode 

Online

Payscale

1. Graduate Apprentice – 9000/-




2. Diploma Apprentice – 8000/-

Educational qualification

Btech/ Diploma – 2020 batch onwards

Start Date to apply Online

02/08/2023

Last Date to apply Online

23/08/2023

Official website 

www.mhrdnats.gov.in

HAL(Hindustan Aeronautics Limited) a Navratna Central Public Sector Undertaking under the Ministry of Defence, Govt.of India, is a premier Aeronautical Industry of South East Asia, with 21 Production/Overhaul/Service Divisions and 11 co-located Research & Design (R&D) Centres and one Facility Management Division, spread across the country.




HOW TO APPLY

STEP 1 : Candidates should register on the apprenticeship portals for obtaining registration number. For applying : www.mhrdnats.gov.in.
STEP 2 : 1. Apply in the HAL Nasik application form (google form)
2. Enter the correct and required information in the application form and submit it.
3. Step 2 will complete when the response 'Your response has been recorded successfully' is displayed on the screen.
STEP 3 : Candidates will be notified for the physical document verification HAL, Nasik by email. After the successful physical document verification the process of application will be complete. Tentative schedule of document verification will be 1st/2nd week of Sep 2023.


| | |
| --- | --- |
| Application to Apprentice training begins | 2nd Aug 2023 |
| Last date for application | 23rd Aug 2023 |
| Tentative Schedule for Document verification | 4th Sept to 16th Sept 2023 |
ELIGIBILITY
1.Candidate should be an Indian Citizen & have successfully completed Graduation/Diploma from a recognized university approved by AICTE/UGC in the above mentioned Disciplines/Fields.
2.Candidate should have completed Graduation/ Diploma on or after 1st sept 2020.
3.Candidates should not be undergoing/undergone apprenticeship in any other establishment.





GENERAL INSTRUCTION
1.Before applying, the candidate should satisfy themselves regarding eligibility criteria. Submission of incorrect/false information is liable for cancellation of candidature.
2.Candidates must indicate percentage of marks as per university norms in the application form. Incase of CGPA score, converted percentage as per the university norms should be entered.  Candidates need to produce the CGPA to percentage conversion formula during document verification.
3.Candidates have to enter their NAME as it appears in SSC Certificate in Portal & application form.
4.Canvassing in any form will be treated as disqualification.
5.Shortlisted candidates are to fulfill medical standards before they can begin the training. A medical fitness certificate from Civil Surgeon will be a pre-requisite to join as apprentice trainee.
6.Shortlisted candidates need to produce Police Verification Report from the residing District's/Tehsil's Superintendent/Commoner of Police at the time of Joining.
7.HAL-Nasik reserves the right to cancel the advertisement and/or the short listing process/or the allocation quota there under. Decision of HAL Management regarding the engagement will be final.
8.After completion of the training, there will be no obligation on HAL-Nasik to offer any employment based on this apprenticeship training.
9.Candidates have to make their own arrangements for accommodation & travelling for the engagement process.
10.Candidates are advised to check their emails and visit HAL Website regularly for updates related to the process.
For detailed advertisement
DOWNLOAD DETAILED NOTIFICATION



Civil Engineering മത്സരപരീക്ഷകൾക്കെല്ലാം ഇനി ഒരൊറ്റ solution 🔥
Basic level മുതൽ Advanced level വരെയുള്ള Civil Engineering subjects ക്ലാസ്സുകളും workout സെഷൻസും ഉൾപ്പെടുന്ന VAJRA BATCH by Civilianz ✨
Useful for all Civil Engineering Competitive exams ⭐📚
Course features
💎 Pre recorded classes taken by expert faculty team
💎 Assessment tests
💎 Mentor support
💎 Civil Engineering Handwritten notes (E-book)
💎 Discussion board for doubt clearance
Special features
📝 Video classes discussing higher level questions
📝 E book of MCQ Book
📝 Notes of advanced level questions and answers (useful for GATE and ESE)  
ഇനി പരീക്ഷകളെ അനായാസം നേരിടാം, വിജയം സുനിശ്ചിതമാക്കാം 🥇
For more details, contact 👇🏻
📱8281003366  


---
CIVILIANZ SOCIAL MEDIA PLATFORMS
Our Social media platforms are exclusively for Civil Engineering students, job candidates, teachers and all those who have passion for Civil Engineering.
You will get
Civil engineering quizz and rewards

Regular job notifications

Exam notifications

PDF notes

Study tips

Civil related discussion and all in this group.