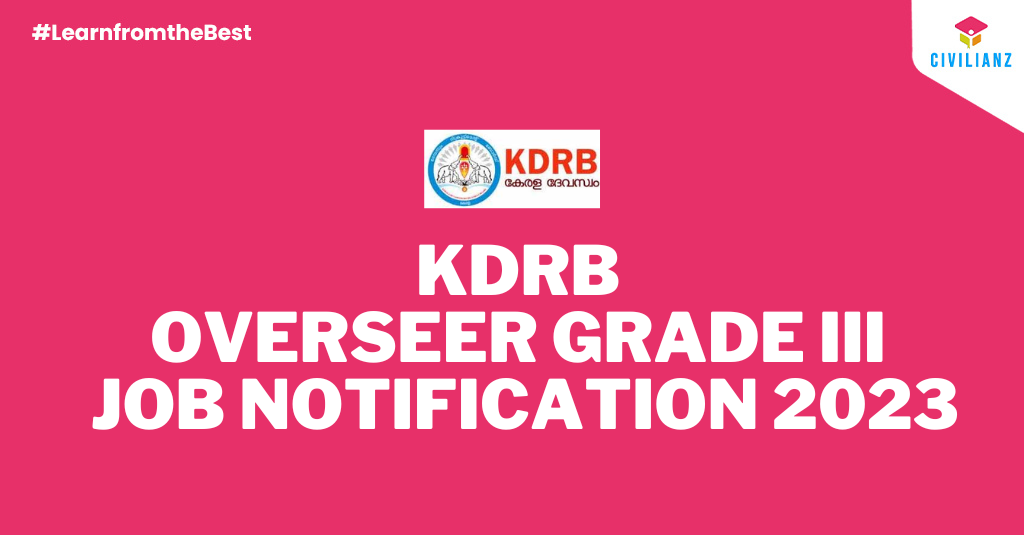 KDRB OVERSEER GRADE III JOB NOTIFICATION 2023!!!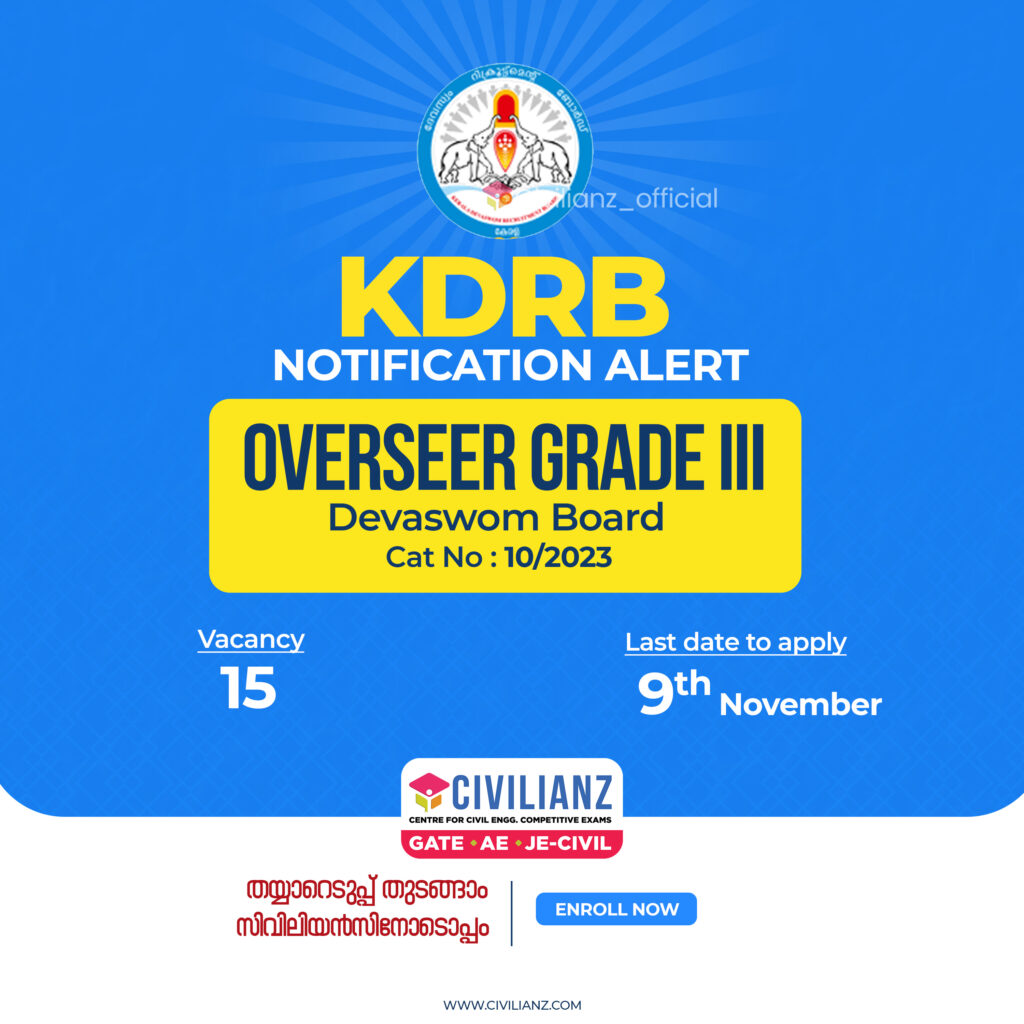 | | |
| --- | --- |
| Name of the Post | OVERSEER GRADE III- CIVIL |
| Vaccancy | 15 |
| Last Date to apply | 09.11.2023. |
| Official website | kdrb.kerala.gov.in |
FOR DETAILED ADVERSTISEMENT,
DOWNLOAD DETAILED ADVERTISEMENT
---
Overseer Grade III Exams ന് prepare ചെയ്യുന്ന ഉദ്യോഗാർത്ഥികൾക്കായി  തീവ്രപരിശീലന Online ക്ലാസുകൾ!
Course Features📚
✨ Best Faculty Support
✨ Assessment Test
✨ Test series
✨ Lecture Notes (e Book)
✨ Discussion Board Facility
Classes from the Best Faculty with track record of achieving the highest number of appointments in Civil Engineering Exams for the past five years🤩
ഇനിയും സമയം പാഴാക്കാതെ ഇന്ന് തന്നെ ജോയിൻ ചെയ്യൂ! ഭാവി സുരക്ഷിതമാക്കൂ.💪
---
CIVILIANZ SOCIAL MEDIA PLATFORMS
Our Social media platforms are exclusively for Civil Engineering students, job candidates, teachers and all those who have passion for Civil Engineering.
You will get
Civil engineering quiz and rewards

Regular job notifications

Exam notifications

PDF notes

Study tips

Civil related discussion and all in this group.
JOIN OUR SOCIAL MEDIA PLATFORMS
#learnfromthebest
KDRB OVERSEER GRADE III JOB NOTIFICATION 2023!!!