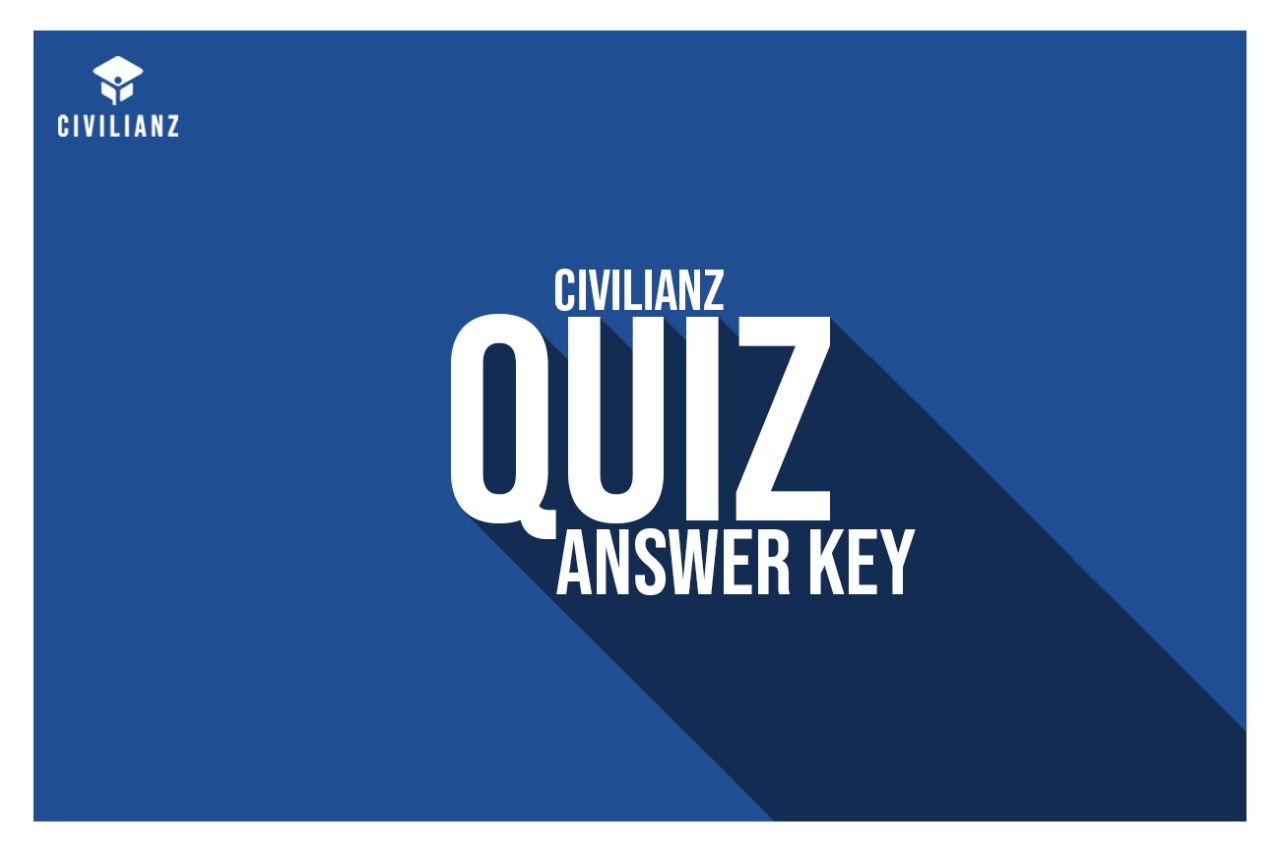 CIVILIANZ QUIZ 419 ANSWER KEY SUBJECT: SURVEYING
DOWNLOAD
Civilianz is conducting quizzes thrice a week (Tuesday, Thursday and Saturday) at 7:30 pm
🎓 Are you ready to take a Skill Test??
Are you ready to check how much you already know? Why waiting? Take a skill test and assess your knowledge in technical subjects!
New skill tests everyday
Only on CivilApp 📌
Absolutely Free for all🎉
For more details visit CivilApp.
Download CivilApp👇🏼
Andriod
iOS
Web
This video explains plane table surveying with the help of animated content. Our faculty mentor Mr.Nithin A clearly explains the plane table surveying methods through this video. This will be helpful in your preparations for Assistant Engineer – Civil, Junior Engineer, Overseer and all other civil engineering related competitive exams. This is the Civilianz Quick Learn series for civil engineering students and job aspirants preparing for several competitive exams. This series share important yet confusing topics in the most simple and crisp manner.
1. Handwritten Note for B.Tech Level Competitive Exams
This portion covers handwritten notes prepared from the direct class lectures of Civilianz direct classes.
This covers 21 subjects comprehensively in Assistant Engineer Level. All notes are prepared in Assistant Engineer level and is also useful for various civil engineering competitive exams like Junior Engineer, ISRO Scientist- Civil etc.
This Book consists of following subjects:
1. Environmental Engineering
2. Building Materials
3. Airport Engineering
4. Harbour Engineering
5. Transportation Engineering
6. Irrigation Engineering
7. Traffic Engineering
8. Geotechnical Engineering
9. Hydrology
10. Railway Engineering
11. Surveying
12. Mechanics of Solids
13. Estimation
14. Reinforced Cement Concrete
15. Construction Management
16. Engineering Mechanics
17. Steel Structures
18. Structural Analysis
19. Engineering Graphics
20. Concrete Technology
21. Fluid Mechanics
Purchase now
Civilianz store
Amazon
Flipkart
2. MECHANICAL ENGG – Objective and Conventional (Synopsis) E book
For KWA Tracer & Draftsman ISRO Technical Assistant/Technician B All ITI & Diploma Level PSU exams which is available in CIVILAPP as E book
Download CivilApp👇🏼
Andriod
iOS
Web
Curated by the best faculty team in Kerala, our latest launch features
👉🏻 1000+ topic wise MCQs
👉🏻 Clearly explained theory portions with illustrations
👉🏻 Key points presented in the most simple way
Purchase now
EBook