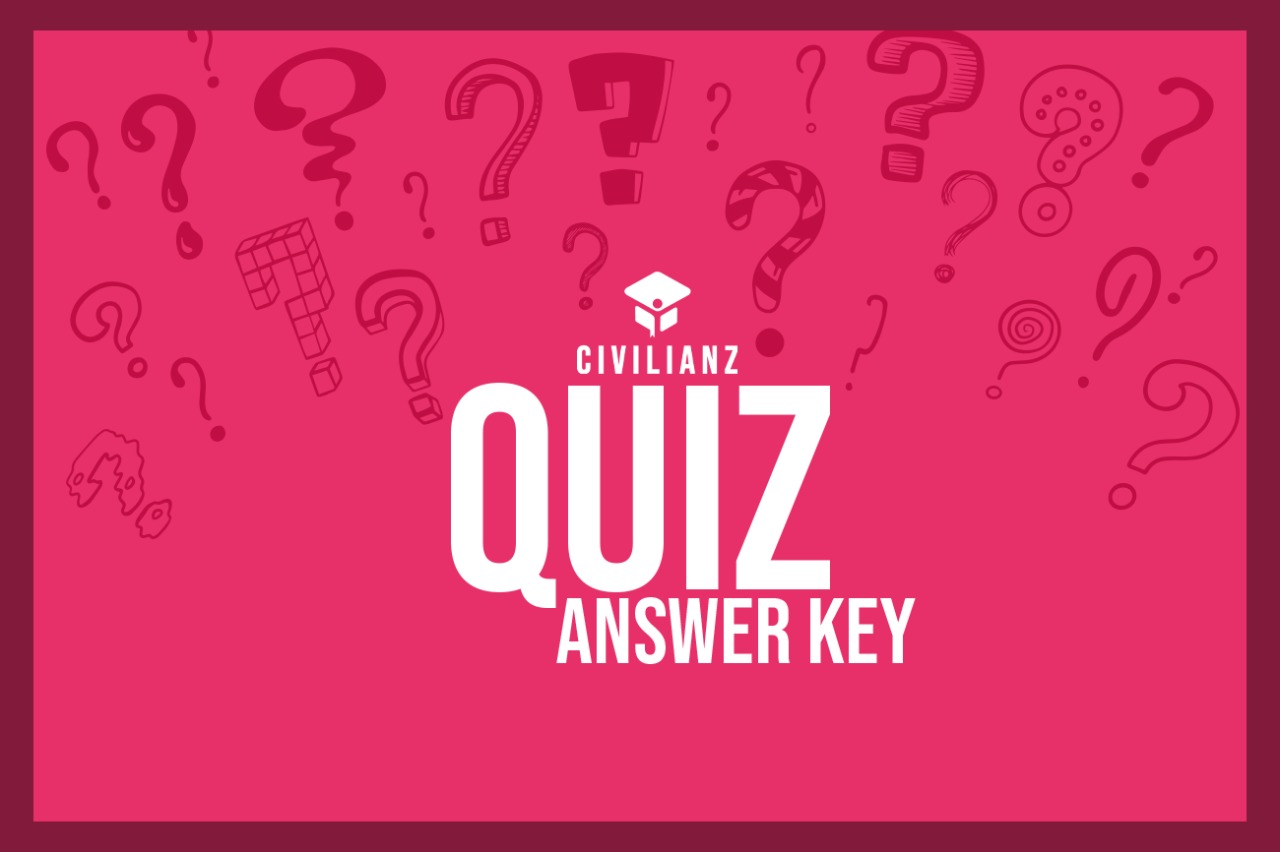 CIVILIANZ QUIZ 484 ANSWER KEY SUBJECT: MECHANICS OF SOLIDS
DOWNLOAD
Civilianz is conducting quizzes thrice a week (Tuesday, Thursday and Saturday) at 7:30 pm
🎓 Are you ready to take a Skill Test??
Are you ready to check how much you already know? Why waiting? Take a skill test and assess your knowledge in technical subjects!
New skill tests everyday
Only on CivilApp 📌
Absolutely Free for all🎉
For more details visit CivilApp.
Download CivilApp👇🏼
Andriod
iOS
Web
🎓Prepare for upcoming exams with Civilianz for free!
You heard it right! Its F R E E!🔥
Our study plan for AE & Overseer exams is now at your fingertips.✌🏼
Make use of the free video content and follow our study plan to pace your preparations for upcomming exams.
Today's Topic : Question Paper discussion
Video 👇🏻
Comment your doubts after watching daily videos. Our team will solve it for you!
#learnfromthebest
🎓 CIVILIANZ
🔥Again introducing our best in class Assistant Engineer Standard Bundle🔥
Join now for deftly cracking upcoming Assistant Engineer exams with Kerala's No 1 PSC coaching centre.
Streamed directly from the studio of Civilianz, bringing you the best classes at your fingertips!
Highlights
▶️Daily Live Interactive Sessions
▶️Classes by Best faculty team
▶️Intensive study plan
▶️Unlimited streaming of recorded sessions within the course period
▶️Comprehensive coverage of kerala psc civil AE and overseer syllabus
▶️Highly trained and dedicated faculty team in Kerala
▶️Free Assistant Engineer Test series
▶️Daily Assessment tests
▶️Handwritten notes as E-book
▶️Onboard support and doubt clearance from the faculty
▶️Result oriented study circle
▶️Shortcut memory tips
▶️Guidance from rank holders
And here is another bonus you are getting the recorded version of our latest OVERSEER COURSE + Mechanical Engg portions absolutely Free of cost
Course duration – 1 year
PURCHASE NOW
ENQUIRE NOW
We often say learn from the best. We mean it and we prove it, its upto you to choose wisely
Call us for details:
📲 9497498415
📲 9383450415
#learnfromthebest