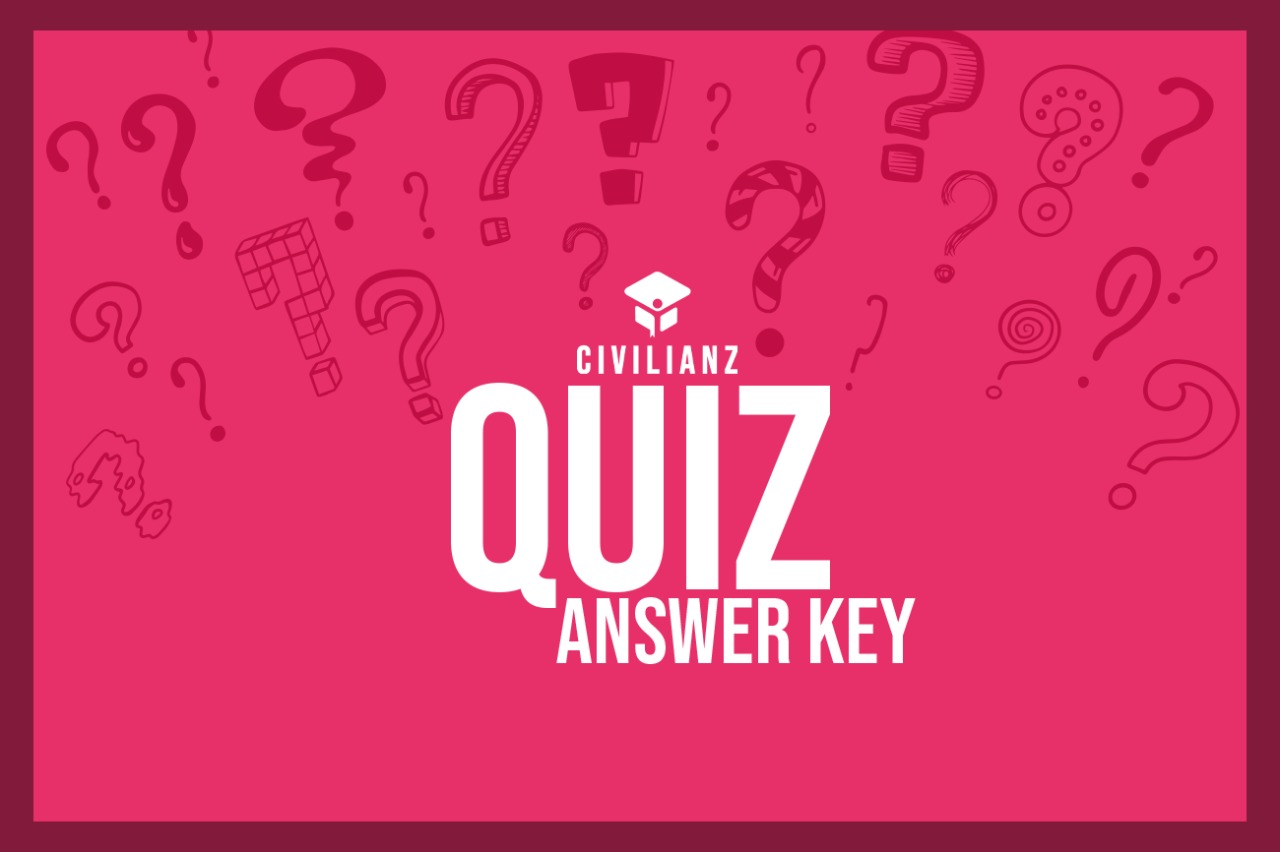 CIVILIANZ QUIZ 625 ANSWER KEY SUBJECT: ESTIMATION AND VALUATION
Civilianz is conducting quizzes thrice a week (Tuesday, Thursday and Saturday) at 7:30 pm
🎓 Are you ready to take a Skill Test??
Are you ready to check how much you already know? Why waiting? Take a skill test and assess your knowledge in technical subjects!
New skill tests everyday
Only on CivilApp 📌
Absolutely Free for all🎉
For more details visit CivilApp.
Download CivilApp👇🏼
Andriod
iOS
Web
കേരള വാട്ടർ അതോറിറ്റി അസിസ്റ്റൻറ് എൻജിനീയർ പരീക്ഷയിലേക്ക് വിജ്ഞാപനം വന്നിരിക്കുന്നു.
64 വേക്കൻസികളാണ് നിലവിലുള്ളത്. കൂടുതൽ ഒഴിവുകൾ പ്രതീക്ഷിക്കപ്പെടുന്നു.
Civil/Chemical/Mechanical എൻജിനീയറിങ് ബിരുദധാരികൾക്ക് അപേക്ഷിക്കാവുന്ന ഈ പരീക്ഷയ്ക്കായി സിവിലിയൻസിന്റെ തീവ്രപരിശീലന ഓൺലൈൻ ക്ലാസുകൾ ആരംഭിച്ചിരിയ്ക്കുന്നു.
മുൻ സിലബസിനെ അടിസ്ഥാനമാക്കി തയ്യാറാക്കിയിരിക്കുന്ന PreRecorded ക്ലാസുകൾ സിവിൽ/ കെമിക്കൽ/ മെക്കാനിക്കൽ പോർഷൻസ് കവർ ചെയ്തിരിക്കുന്നു.
✅ ഓരോ വീഡിയോ ക്ലാസ്സിനോടൊപ്പവും Assessment ടെസ്റ്റ്
✅ മോക്ക് ടെസ്റ്റുകൾ
✅ Full Syllabus Coverage
✅ Faculty Support
✅ Discussion Board
ഇവയെല്ലാം ഒരൊറ്റ കോഴ്‌സിൽ!
Course Validity: 1 year
Fee : Rs.15,000/- + Tax  
Call us for details:
📲 9497498416
📲 9097550099
📲 9497498415
📲 9383450415
CIVILIANZ SOCIAL MEDIA PLATFORMS
Our Social media platforms are exclusively for Civil Engineering students, job candidates, teachers and all those who have a passion for Civil Engineering. You will get
Civil engineering quiz and rewards

Regular job notifications

Exam notifications

PDF notes

Study tips

Civil related discussion and all in this group

.
JOIN OUR SOCIAL MEDIA PLATFORMS
  #learnfromthebest