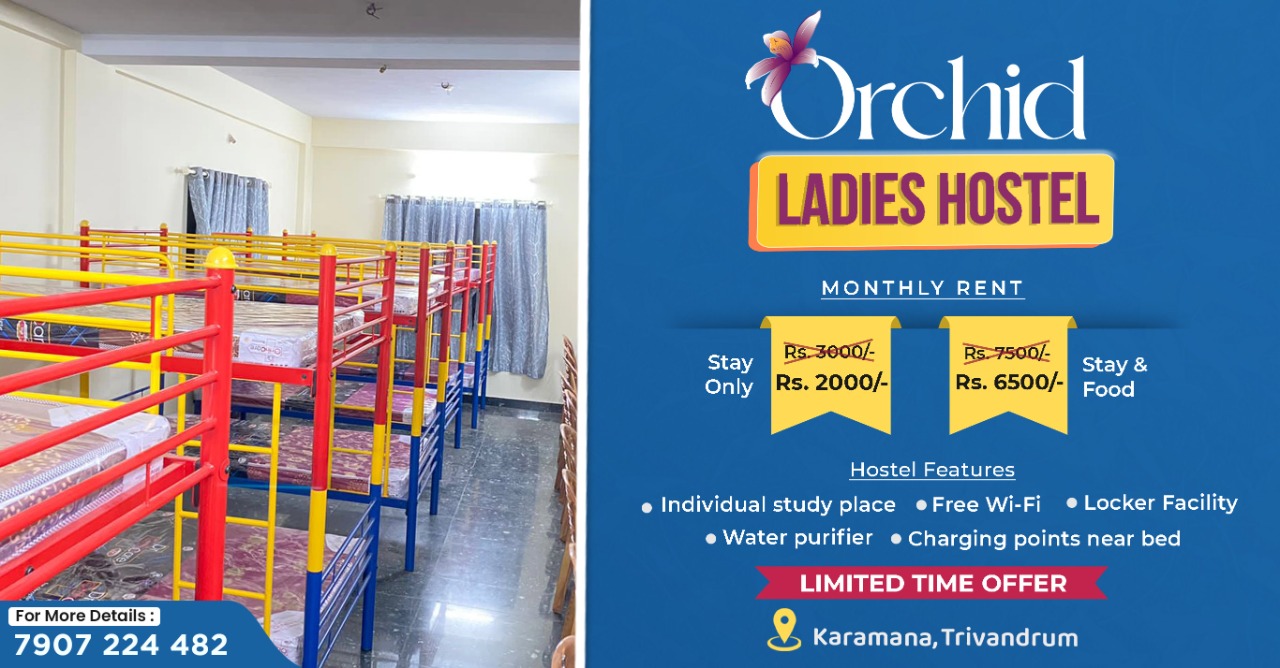 LADIES HOSTEL AT TRIVANDRUM FOR CIVILIANZ STUDENTS – Orchid Ladies Hostel
If you are looking for best Ladies hostel in Trivandrum, Orchid Ladies Hostel is the best choice for you! 🤩
Here we are equipped with good facilities and study ambience 📝 which make you comfortable just like your second home.
Situated in the core of Trivandrum city at Sastha Nagar, Karamana, the location provides easy access to major city centres in Thiruvananthapuram.
📌 Location: Sastha Nagar, Karamana
🚌 Nearest Bus stop: Karamana Bus stop (Near PRS Hospital)
🚂 Nearest Railway station: Trivandrum Central
We tried the best to incorporate ambient study Environment with less distractions and individual study space for each inmate with no bar in timings, free Wi-Fi and homely food ✨
Amenities provided
Individual Study Space
Each inmate has a dedicated study space as most of our inmates are learners and exam aspirants. Study space is equipped with free Wi-Fi connection and laptop charging dock also.
Locker Facility
Keep your belongings and personals secured in the locker facility provided for each inmate
Mini Library
Most of our students are Civil Engineering job aspirants and learners, we set up a mini Civil Engineering library for all Civil Engineering aspirants out there.
Free Wi-Fi
Free internet connectivity is made available for all
Other features include:
🔰 Distraction free environment
🔰 Homely food
🔰 No curfew timings
🔰 Purified Drinking water
For details & Admissions:
790 722 4482
For location of Orchid Hostel,
For our brochure,
---
LADIES HOSTEL AT TRIVANDRUM FOR CIVILIANZ STUDENTS