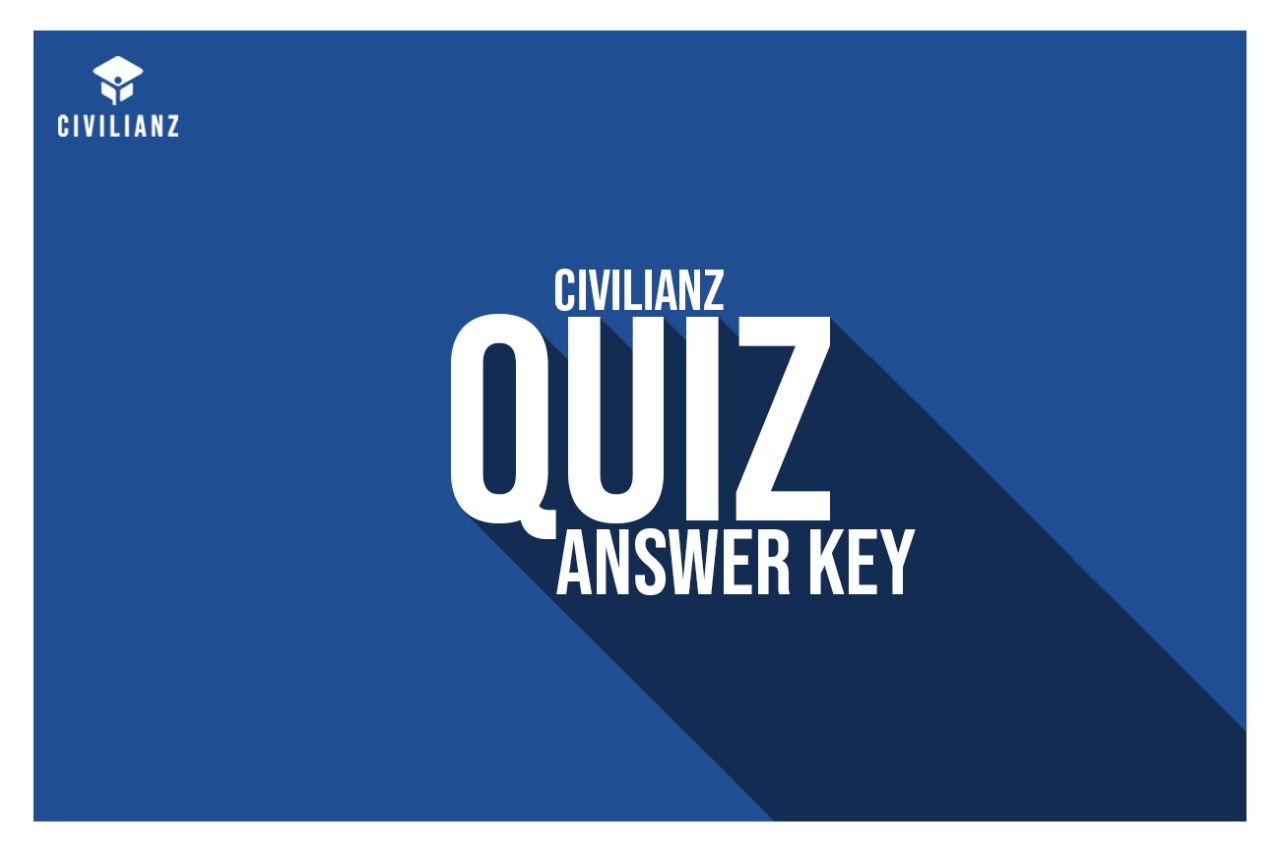 CIVILIANZ QUIZ 364  ANSWER KEY SUBJECT: MECHANICS OF SOLIDS
DOWNLOAD
Civilianz is conducting quizzes thrice a week (Tuesday, Thursday and Saturday) at 7:30 pm
🎓 Are you ready to take a Skill Test??
Are you ready to check how much you already know? Why waiting? Take a skill test and assess your knowledge in technical subjects!
New skill tests everyday
Only on CivilApp 📌
Absolutely Free for all🎉
For more details visit CivilApp.
Download CivilApp👇🏼
Andriod
iOS
Web
1. Handwritten Note for B.Tech Level Competitive Exams
This portion covers handwritten notes prepared from the direct class lectures of Civilianz direct classes.
This covers 21 subjects comprehensively in Assistant Engineer Level. All notes are prepared in Assistant Engineer level and is also useful for various civil engineering competitive exams like Junior Engineer, ISRO Scientist- Civil etc.
This Book consists of following subjects:
1. Environmental Engineering
2. Building Materials
3. Airport Engineering
4. Harbour Engineering
5. Transportation Engineering
6. Irrigation Engineering
7. Traffic Engineering
8. Geotechnical Engineering
9. Hydrology
10. Railway Engineering
11. Surveying
12. Mechanics of Solids
13. Estimation
14. Reinforced Cement Concrete
15. Construction Management
16. Engineering Mechanics
17. Steel Structures
18. Structural Analysis
19. Engineering Graphics
20. Concrete Technology
21. Fluid Mechanics
Purchase now
Civilianz store
Amazon
Flipkart
2. A Quick Reference for Civil Engg Assistant Engineer & Overseer Exams
The Civilianz Quick Reference Guide is the most comprehensive resource material that will help Civil engineers prepare for the Assistant Engineer exam and successfully secure a dream job.
The first edition being a market hit, proudly presenting the revised edition of The Civilianz Quick Reference Guide for Assistant Engineer and Overseer Level Exams.
This book features👇🏻
👉🏻 Subject wise coverage of syllabus
👉🏻 Key points and rank scorer questions
👉🏻 Easy and quick reference pattern
This book will be a sure shot for all the Assistant Engineer exam aspirants and will help your final lap preparation of Assistant Engineer Exam.
Purchase now
Civilianz store
Amazon
Flipkart